Despite the off-season, the women's basketball and softball programs have kept busy making assistant coaching hires to bolster their coaching staffs.
Natalie Marlowe and Rayn House were officially announced in late June as the new assistant women's basketball and softball coaches, respectively. Both assumed their duties in early July.
Marlowe brings with her ample Division I experience at both the playing and coaching level, having been a former four-year starter at Chicago State University and serving as an assistant coach at the University of the Incarnate Word prior to coming to UTD. Marlowe will also serve as the assistant women's golf coach. However, she said her first day on the job wasn't a typical one.
"Polly (Thomason) threw me into camp right away," Marlowe said. "If you haven't worked camp you wouldn't understand how chaotic it can be. … I was running around like a crazy person, but it was awesome and I had a lot of fun."
When deciding on her next coaching destination, Marlowe said she factored in the prospect of having a better work-life balance at a Division III school because of its emphasis on on-court and off-court issues, and ultimately decided to stay in Texas due to the recruiting ties she had developed in her previous coaching tenures.
She also said another draw to UTD was head coach Polly Thomason's philosophy — which closely matched her own.
"First and foremost, the one thing that (Thomason) and I both connected on is how much we care for and about the kids that we're coaching," she said. "That's been one thing that has always driven me — trying to get the most out of the kids that you're coaching. Obviously it's rewarding for them but for us (as well) to look back and know that we've made a difference or impacted their lives not only on the court but off as well. That's huge in my eyes."
Marlowe said she has already experienced UTD's welcoming, familial atmosphere in her short time here.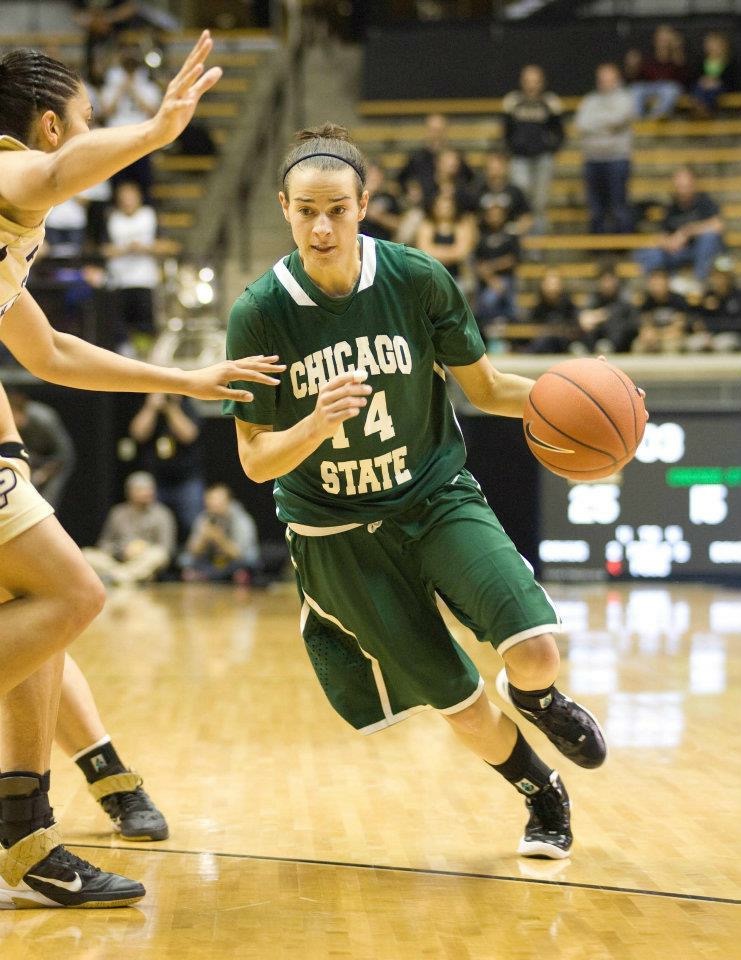 "When I had my orientation for new hires, the UTD police chief, who's been a huge supporter of women's basketball, made sure to call me out in front of everybody before his presentation and kind of gave the women's basketball team a plug," she said. "So that was pretty cool, just to know and feel really welcomed on campus."
Almost a year removed from hiring head coach Rich Wieligman, the softball program continues to add talent to their front line. Rayn House officially became the program's new assistant softball coach on July 5. She will also serve as the women's head cross-country coach. She spent the last two seasons gaining exposure to the ASC with the LeTourneau Yellow Jackets and previously played for Texas State's Division I softball program. She found out about UTD's open position from a mutual connection.
"At the very first of the summer, I finished my graduate assistantship at LeTourneau University," she said. "Between some contacts that Coach Wieligman and I both had, our names crossed paths and everything really just fell into place."
House had actually never been on UTD's campus prior to her initial interview. She said she was blown away on her first visit, but what really sold her was the opportunity of working under Coach Wieligman and the university's combination of academia and athletics.
"The vibe and atmosphere of campus I think is phenomenal," she said. "From the recruiting side of it, sometimes it's hard when you don't have the resources. With everything that UTD has to offer both to us coaches and for sure to student-athletes, it's a great place to recruit to. I really feel like UTD is the closest I've ever been to getting the Division I college experience alongside the Division III softball experience. It's a wonderful combination and I really enjoy recruiting that way."
Throughout the interview process, House said that her faith helped narrow down her choices and steer her to UTD.
"My faith is something that's extremely important to me, so throughout the interview process I prayed about it and made sure that I was keeping my eyes open to every aspect of every place I visited," she said. "I really look forward to getting to work with the kids as closely as I have gotten to work with the athletic staff."