The UTD Chess team finished their season strong with a victory at the Southwest Collegiate Team Championship, qualifying them for the 2023 Texas Collegiate Super Finals in fall.
The rapid-style tournament was held on Feb. 25 at Texas Tech University against five other Texas universities. UTD competed at the tournament with two teams: UTD A, which placed first, and UTD B, which tied for fourth.
Team A consisted of three grandmasters, or GMs — Rahul Peddi, Ivan Schitco and David Brodsky — while Team B consisted of three international masters, or IMs — Andrei Macovei, Eyal Grinberg and Karolis Juksta. Coach Julio Sadorra said that he decided teams based on each player's title and availability as well as their synergy with other players.
"The way I grouped them was basically a GM team and IM team," Sadorra said. "Team A is kind of obvious. I have a lineup full of GMs because we have only three GMs, and this could work well against other GMs from say, Texas Tech, who did really well in KCF. In the KCF Cup, the winner of the U2000 division was Andrei, Eyal and Gergana. In this one, I tried to switch it up. I let Karolis Juksta play [because] he's in a good run."
Computer science junior David Brodsky said that the dynamic between the three GMs has been phenomenal. Brodsky had an easy start but faced tougher opponents as the tournament progressed, ultimately winning all his games and scoring a 5.0.
"I won all five of my games, which was the best possible result," Brodsky said. "We had easy pairings the first two rounds, and then we played UTRGV B, UTRGV A and Texas Tech. I think I played Ozenir [from UTRGV B], Dudin [from UTRGV A] and Matviishen [from TTU A] in that order. Those were some pretty tight matches. I think I did get lucky against Ozenir, honestly, in round three, but otherwise I played pretty decent chess for this time control."
While Team A won the tournament, economics sophomore and Chess Team Captain Ivan Schitco said Team B also contributed to UTD's victory.
"Even though they didn't get any medal, they still beat Texas Tech in one of the rounds," Schitco said. "That played a role because they had less points. When we played them, that was right after that round when they beat them. So it basically was teamwork, so not only Team A won the tournament, it was a synergy between Team A and Team B."
Schitco, who scored a 4.5 by winning four games and drawing one, attributed the team's victory to Coach Sadorra and teamwork.
"Our coach did a great job," Schitco said. "He always finds new materials for us to work with. He incorporated this physical training. It went smoothly, but very easily could have been any other way, but I believe that's because we worked hard before the tournament."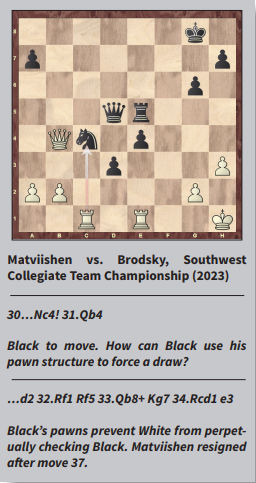 Economics sophomore Rahul Peddi said he dedicates the victory to his teammate Eyal Grinberg, who will graduate this semester.
"He's, I want to say, the most loved team player we have," Peddi said. "He's graduating this semester, and this is his last tournament, so let's just say that this was our gift to him, or this was like a final victory for us with Eyal as a team."